Kent Kerschner Photography
"Foto Cowboy"



National - International Photographer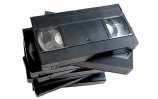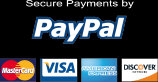 38 Years of Photography
8 Years with Kodak As a Trainer
19 Years Kansas High school rodeo
Official Photographer of Rodeo Spain
Photographed for the following Magazines
Rodeo News -Front cover and inside photos
Humps N Horns 16 years- Front cover and inside
PSN- Front Cover, and Inside
WPRA
PBR World Finals
PBR Touring PRO
ABBI
UBBI
Barrel horse world-Front Cover and inside
Vype High School Sports Magazine Front cover and Inside
USA Today
Hutchinson News
Numerous Newspapers
Photographed in the Following Countries Including:
USA Nation Wide
Canada
Mexico
Spain
Dominican Republic

All types of photography!! And yes, rodeos too!
A full service, full time, extreme Photographer.
Kent Kerschner Photography - Foto Cowboy
P.O. Box 2227
Hutchinson, KS 67504
620-669-7325 Office/Mobile